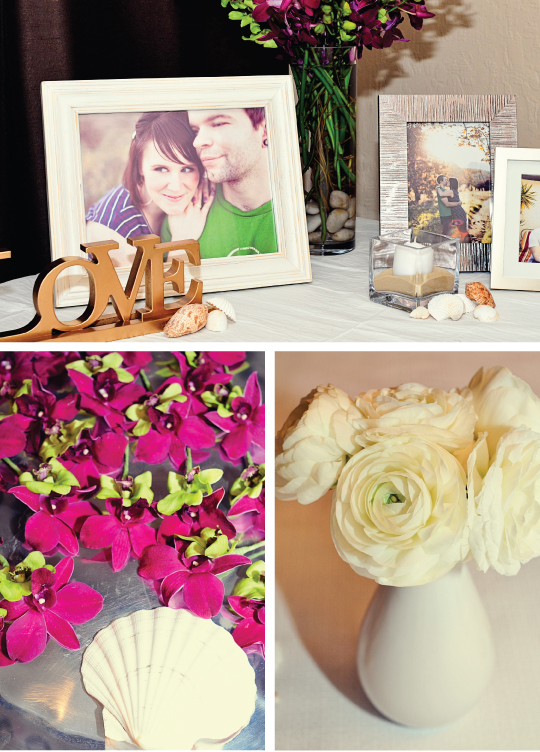 Stacy and I threw our sister, Sharon, a Hawaiian Bridal Shower to get her excited for her Honeymoon on the Big Island in Hawaii. The simple but elegant decor included votive candles sitting in a layer of sand, orchids submerged in tall skinny vases, and shells placed randomly upon the tables.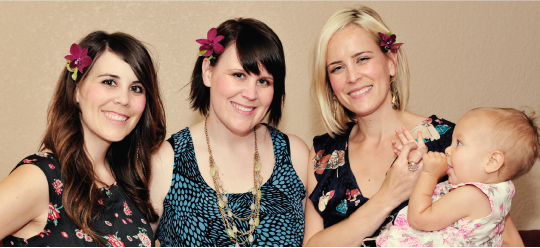 As the guests arrived we placed an orchid hair piece in their hair to get everyone in the true Hawaiian spirit. We also gave the Bride-to-be a white lei to wear around her neck.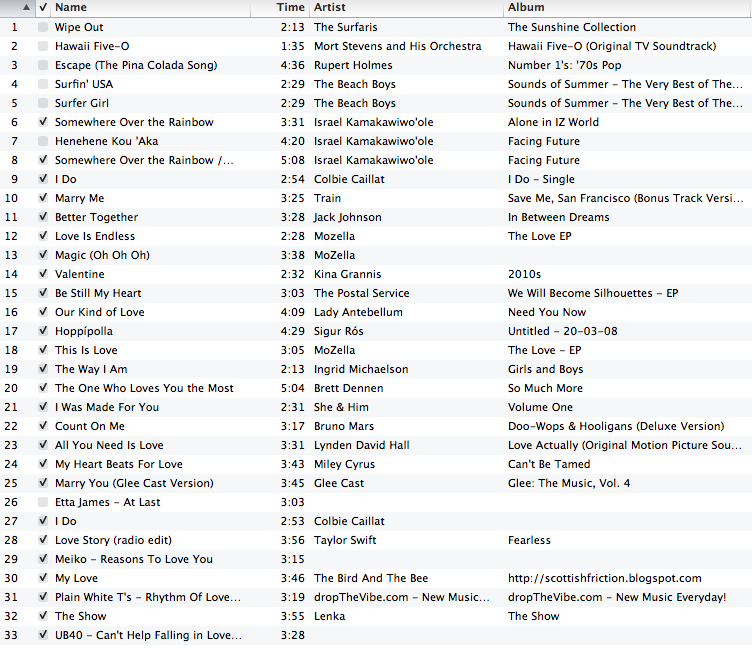 A mixture of love songs & hawaiian music played in the background.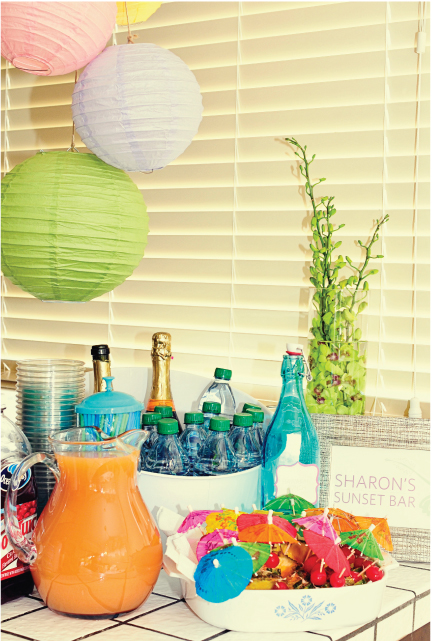 Guests were invited to sip upon fruity tropical drinks adorned with fruit and, of course, an umbrella while they mingled around Sharon's Sunset Bar.
Lunch Menu:
Coconut Shrimp
Salad with Citrus Dressing and Chicken strips on top
Fruit/Cheese Platter
Dessert:
Blackberry Truffles
Summer Bouquet Mini Cupcakes each adorned with an edible pansy flower