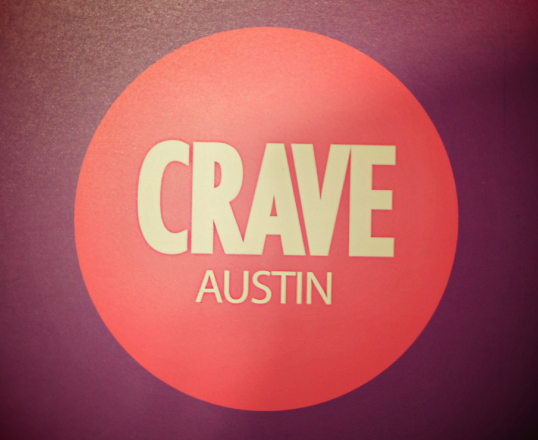 When Stephanie surprised me with a trip to Austin during SXSW for my 30th birthday, I almost lost it. One of my favorite things to do is go to concerts and shows and learn about new bands. I just knew that this was going to be an unforgettable experience.

As we arrived downtown Austin on 6th street we didn't really realize what we had in store for that weekend. There were people everywhere, bands and street performers posted up anywhere they could. Music and bass vibrations were blasting out of every local bars and venues along the main street. I was in heaven! Before getting to Austin I had worked out a whole itinerary of what bands we wanted to see. We found it really hard to stick to our itinerary since there was so much that we wanted to do in the short time we were there.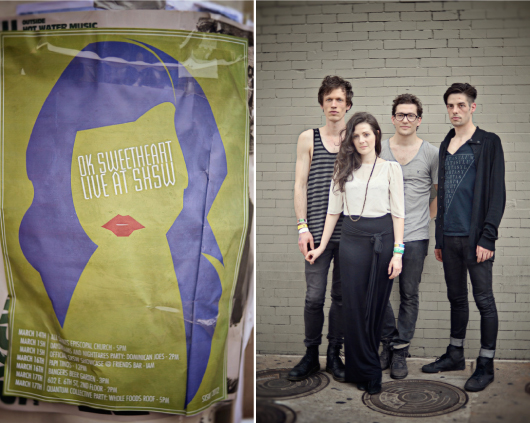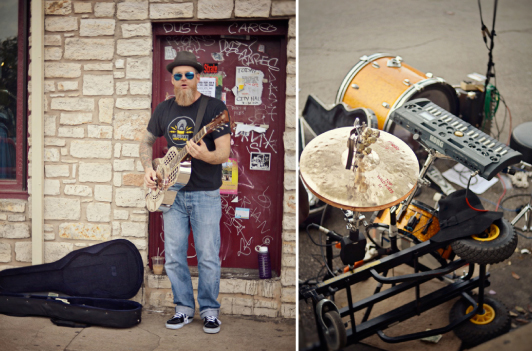 We first went to Easy Tiger for food and found that we had stumbled upon the french band Aanorak playing in the back patio. Think M83 mixed with the perfect amount of pop. We got there at the perfect time because right when the band ended they were closing down to set up for the night shows which you had to have a pass to get in. We did not get passes this go around because we had read that there were a lot of free shows and that you could get into plenty of them without a pass. However, even if you had RSVP'd you might still have to pay a cover or get to the show (if the band is popular) a few hours in advance. If we ever go to SXSW again we would definitely shell out the money for passes just to not have to deal with the hassle of lines and we felt that we could have seen more shows.
That night we went to meet up with friends at Clive Bar, 609 Davis Street, Filter Magazine was throwing a party with S-O-TERIK. There were several bands playing at the venue so we figured it was our best bet to just stay there for the night and night try to party hop. We had watched a video before we went that had all their rules for  SXSW…one of them was "Don't chase the party". If you find a great party and are having a great time just stay and enjoy it. The bands we saw that night were Tycho, MNDR, New Build, Grimes and Yacht. The next day we had researched that J Meuller was the best place for BBQ, while we were there George Taylor, a country/blues singer, serenaded us on top of a car trailer while playing the guitar and harmonica. He played Johnny Cash covers and a few original songs, while we chowed down on the most amazing BBQ, potato salad and free beer. Right across the street is a taco truck, Torchy's Tacos, they had rave reviews and their parking lot was really full, we will definitely check them out next time we are in Austin.
On our way to the shops on South Congress Street, we came across a random parking lot where they had a whole stage set up and free drinks and food. Madison House was throwing a party called Afternoon Delight. Thank god we decided to check out the scene because we instantly fell in love with the band Rubblebucket, from Brooklyn NY. We caught the last two songs of their set (probably their best songs). Rubblebucket had such an upbeat, almost ska type quality, between the raspy lead singers voice and the live horns, saxophone, drums and keyboard this band kept us dancing.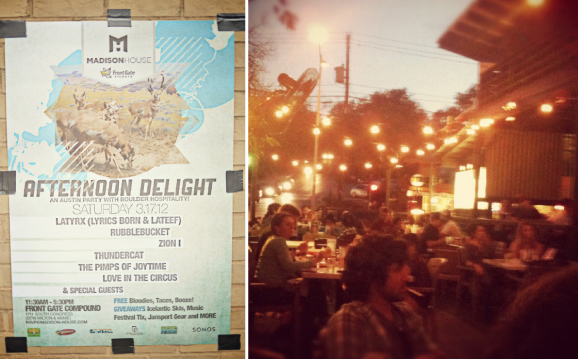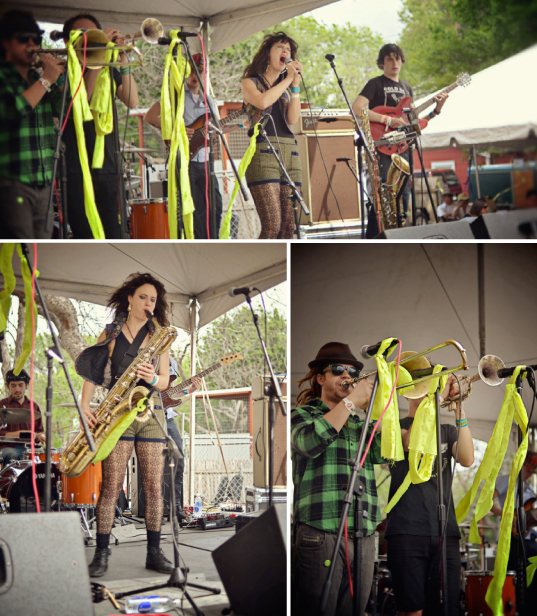 After shopping for hours on end we checked out Barton Springs and soaked our feet in the water. This is a must for anyone's first time in Austin. Be sure to bring $3.00 in cash to get down to the pool area. After we relaxed in the sun we decided it was time for a beer, so we stopped at, Uncle Billys, the outdoor setting was so relaxing, the beer was great, however the food was subpar. To our surprise we ended up having front row seats to see the band The Sun Parade. This four man indie/folk/pop band from Massachusetts was the perfect close to our night.